Lighting can do wonders to a garden. It isn't just something you buy to help yourself see better at night. The right lighting can help create specific moods and serve different purposes for different occasions. What's more, they can provide extra security, which can help keep home insurance costs down. But whatever reason you have for adding lighting to your garden, finding the right products for your needs is essential. Take a look at this case study to see just how you could add garden lighting to your home.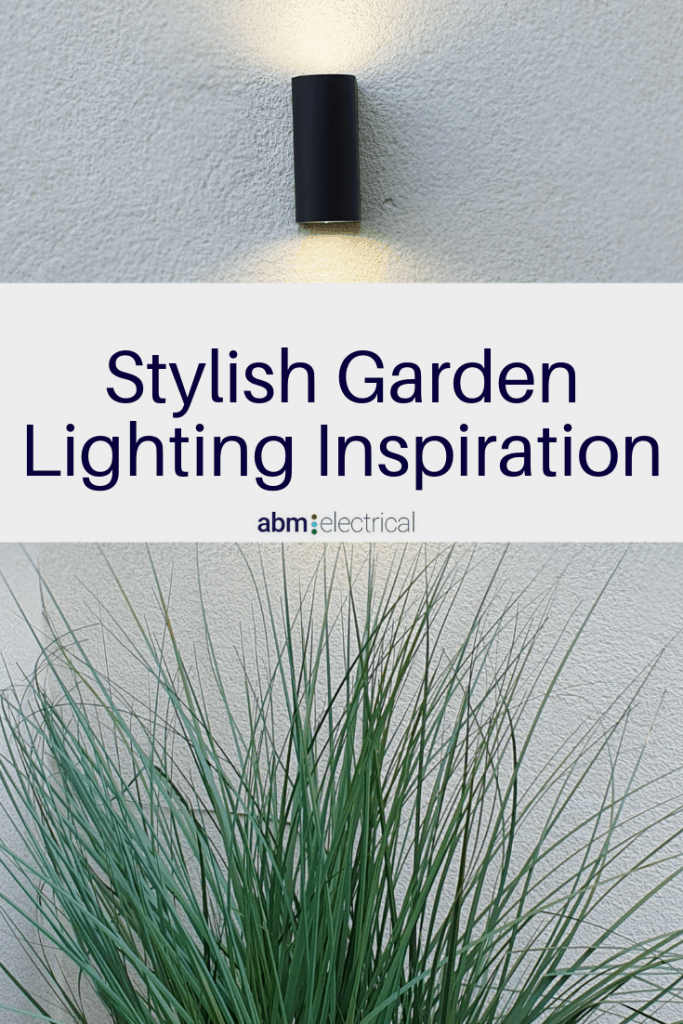 Garden Lighting with AOne Smart Control
The clients in question sought modern wall lights that were sleek and stylish to complement their home. These would be fixed to the external wall, highlighting the rendered walls and features of their beautiful home.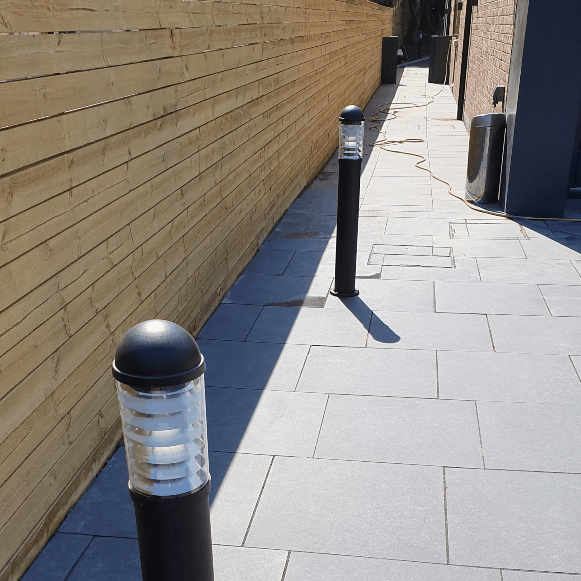 In addition to this, their large driveway needed some illumination. For ensuring a safe parking experience, we provided them with border lighting. The Libra 1000mm is the perfect product for this lighting project as it is suitable for surface mounting and comes with a detachable head. This makes changing the lamps an easy task! By doing this, the perimeter can be kept safely lit at night.
No dark corners
Around the garden, we also added elements of light. This was done with spike lights, which would bring focus to the shrubs and flower beds in the garden. As a result, the entire space has been left with no dark spots, keeping every element bright and welcoming! The client chose to go with the Flora GU10 dual purpose spotlight from Ansell. This product comes with both wall mounting capabilities and a spike, making it a versatile choice for many gardens.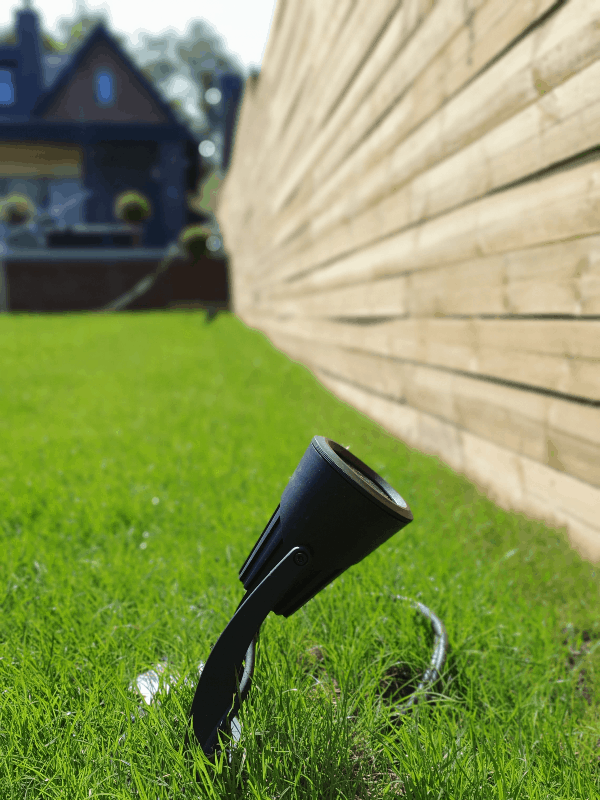 A bright view
To light up the window areas, we were faced with the challenge of providing products that would not affect the rendered walls. This meant we were unable to suggest standard wall lights. To overcome this, we added lighting to the soffits that would throw the light down, keeping the area bright and airy without any damage to the details of the rendered walls. The Black IP44 from Searchlight is the perfect product for this type of lighting style. The fitting has a rounded edge and features two lamps with fixed glass lenses on the top and bottom. It is a simple yet stylish design, allowing it to fit seamlessly into the garden design.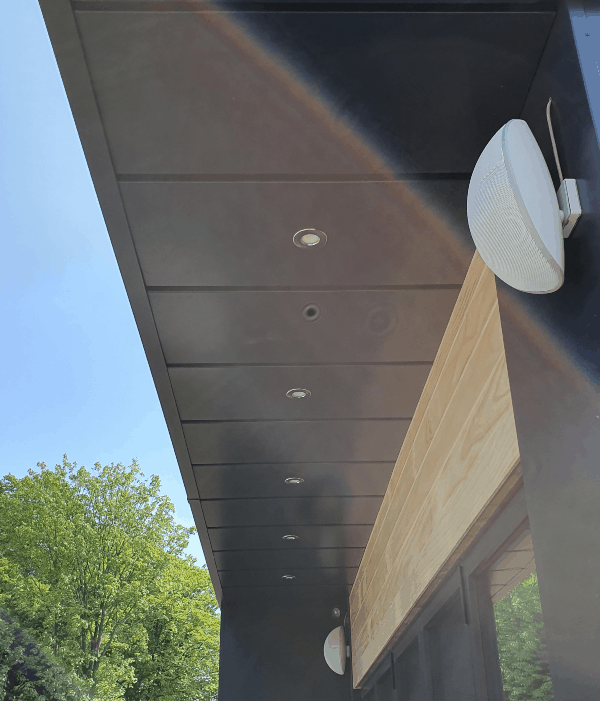 Light up your home with AOne Smart Control
The best thing about these products? They can all be controlled by the AOne smart control! AOne will enable your wall and mobile devices to control your lighting as you see fit. This means you can change the mood depending on the time of day and the situation you are in, such as relaxing with friends or setting a sense of security.
Are you ready to find your perfect garden lighting?
If you think your garden needs brightening up at the end of the day, then you need the best products for the job. At ABM, we can talk you through your lighting options so that you can better understand what would work for your garden. Get in touch to speak to a member of our team and discuss your perfect lighting options.