Considering outdoor lighting for your garden? Is your head filled with questions and you don't know where to begin? Don't worry, ABM is here to help!
ABMxSAXBY
Join us on Thursday 13th June as we team up with Saxby Lighting! Saxby will be demonstrating their range of new and popular products so that you can learn how to bring your garden to life. Pop in at any time between 8 am and 1 pm for breakfast and have a chat with our team to learn more about the range and receive expert advice on the best lighting solutions for your garden.
About Saxby Lighting
Saxby Lighting has over 30 years of experience with providing domestic and commercial properties with a range of lighting solutions. They strive for quality, choice, innovation and fantastic service to ensure each customer is beyond happy with their purchase.
Their products are easy to install and their innovations with LED technology make them extremely efficient. ABM Electrical Wholesalers are proud to offer such a wonderful selection of products from this brand and we hope you will enjoy what we have to offer!
Head over to our Facebook event to see the latest updates and information.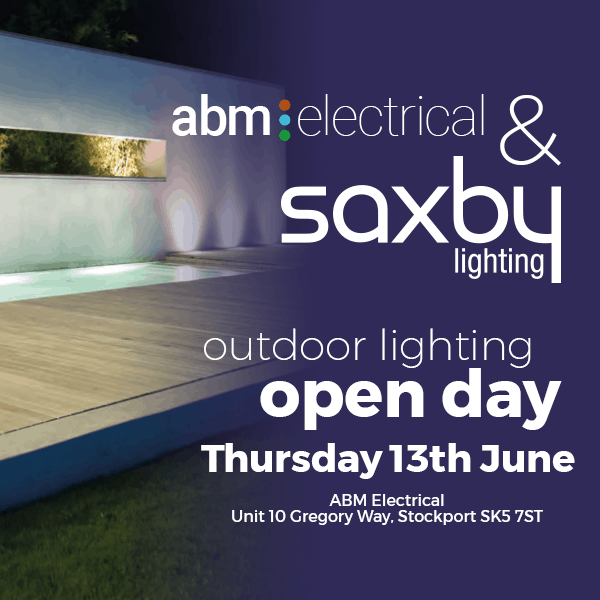 Please follow and like us: